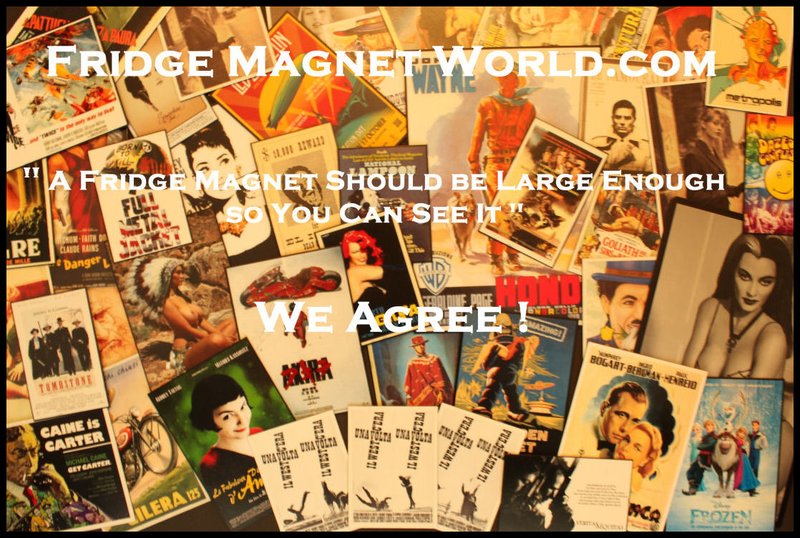 We have a Passion for Fridge Magnets, We believe that a fridge magnet should be Art displayed on Your Refrigerator and large enough so you can see it, and that's why we offer our Magnets as Large as 12x18 or smaller 6x8 size 3.5 x 5 and 2.5 x 3.5, your choice in Size, not like other cheep magnets out on the market that are smaller than a business card and easy to break and crack, bulky and fall of your Fridge.
All Our Magnets are flexible, durable, and all Images are printed on a Strong Magnetic Canvas, heat fused together to make a beautiful Poster Size Magnet, strong and long lasting you cant beat the quality or the selection.
Made right here in the USA.